Indonesian Solar Module Manufacturers Association (APAMSI)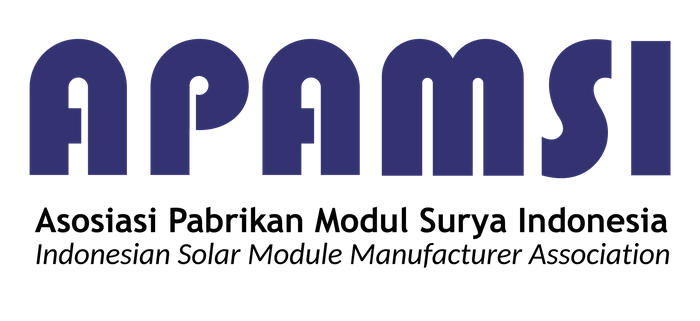 The Indonesian Solar Module Manufacturers Association (APAMSI) as one of the associations active in the field of renewable energy provides complete information about solar module manufacturers who are ready to serve the community in installing solar panels on the roof of the house. Solar Module Manufacturing is a series of production process activities that include, among others; design, production, quality control, and after-sales guarantee that converts a set of raw materials into finished goods in the form of SOLAR MODULES with Indonesian standards.
More information click here.
Asosiasi Pabrikan Modul Surya Indonesia (APAMSI) sebagai salah satu asosiasi yang giat dibidang energi terbarukan menyediakan informasi lengkap mengenai pabrikan-pabrikan modul surya yang siap melayani masyarakat dalam pemasangan panel surya di atap rumah. Pabrikan Modul Surya adalah suatu rangkaian kegiatan proses produksi yang meliputi antara lain; rancang bangun, produksi, pengendalian kualitas, dan jaminan purna jual yang mengubah sekumpulan bahan baku menjadi barang jadi berupa MODUL SURYA berstandard Indonesia.