Association of Indonesian City Governments (Apeksi)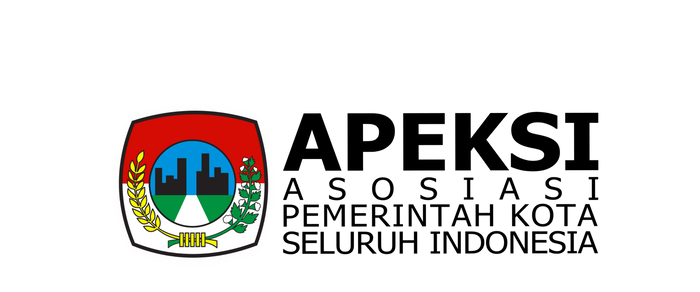 The Association of Indonesian City Governments (Apeksi) is a forum formed by City Governments that aims to help its members accelerate the implementation of regional autonomy and create a conducive climate for inter-Regional Government cooperation. In addition to the above objectives, Apeksi also aims to fight for the interests of members in the Regional Autonomy Advisory Council (DPOD) to be enshrined for the acceleration of improving the welfare of the community through democracy, community participation, justice, and equity that takes into account the potential and diversity of the region.
More information click here
Asosiasi Pemerintah Kota Seluruh Indonesia (Apeksi) adalah wadah yang dibentuk oleh Pemerintah Kota yang bertujuan untuk membantu anggotanya mempercepat pelaksanaan otonomi daerah dan menciptakan iklim yang kondusif bagi kerjasama antar-Pemerintah Daerah. Selain tujuan di atas, Apeksi juga bertujuan untuk memperjuangkan kepentingan anggota dalam Dewan Pertimbangan Otonomi Daerah (DPOD) guna diabadikan bagi akselerasi peningkatan kesejahteraan masyarakat melalui demokrasi, peran serta masyarakat, keadilan, dan pemerataan yang memperhatikan potensi dan keanekaragaman daerah.