ASEAN Centre for Energy (ACE)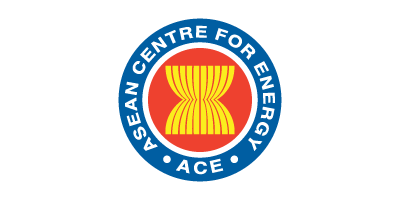 Established on 1 January 1999, the ASEAN Centre for Energy (ACE) is an intergovernmental organisation within the Association of Southeast Asian Nations' (ASEAN) structure that represents the 10 ASEAN Member States' (AMS) interests in the energy sector. ACE supports the implementation of the ASEAN Plan of Action for Energy Cooperation (APAEC), a blueprint for better collaboration towards upgrading energy. The Centre is guided by a Governing Council composed of Senior Officials on Energy from each AMS and a representative from the ASEAN Secretariat as an ex-officio member.
The three key roles of ACE:
As an ASEAN energy think tank to assist the AMS by identifying and surfacing innovative solutions for ASEAN's energy challenges on policies, legal & regulatory frameworks and technologies.
As a catalyst to unify and strengthen ASEAN energy cooperation and integration by implementing relevant capacity building programmes and projects to assist the AMS develop their energy sector.
As the ASEAN energy data centre and knowledge hub to provide a knowledge repository for the AMS.
Keeping the region's improvement, sustainable and harmless to the ecosystem is a fundamental concern of the ASEAN energy sector. Hosted by the Ministry of Energy and Mineral Resources of Indonesia, ACE's office is located in Jakarta, Indonesia. For more information: aseanenergy.org