Wärtsilä Energy Business leads the transition towards a 100% renewable energy future. We help our customers unlock the value of the energy transition by optimising their energy systems and future-proofing their assets. Our offering comprises flexible power plants, energy management systems, and storage, as well as lifecycle services that ensure increased efficiency and guaranteed performance. Wärtsilä has delivered 72 GW of power plant capacity in 180 countries around the world.

Shell is an international energy company with expertise in the exploration, production, refining and marketing of oil and natural gas, and the manufacturing and marketing of chemicals. We use advanced technologies and take an innovative approach to help build a sustainable energy future. We also invest in power, including from low-carbon sources such as wind and solar; and new fuels for transport, such as advanced biofuels and hydrogen. Shell was formed in 1907, although our history can be traced back to the first half of the 19th century.
Black & Veatch is an employee-owned engineering, procurement, consulting and construction company with a more than 100-year legacy of innovation in sustainable infrastructure. The company provides a full range of infrastructure lifecycle solutions, scaled and adapted for our clients in Asia.

Trusted for decades across the region, we are known for delivering safe, reliable and integrated generation, transmission and distribution solutions. Matched with agile delivery adapted to local markets, we bring the right experience at the right time from across our organization, resulting in higher quality outcomes, schedule certainty and cost control. Our regional team, backed by global resources, helps clients stay ahead in times of change and embrace the energy transition, digitalization, and innovative technologies that create commercial success and a sustainable future.
The Langley Holdings Power Solutions Division is focused on the development of hybrid-renewable microgrids. The aim is to meet immediate and future microgrid requirements efficiently and cost-effectively, while reducing emissions to a minimum. The division supports many aspects of microgrid implementation and management, including balancing and stabilization of renewable energy sources, ensuring stable power supply 24/7.
H₂-ready combustion engines from Bergen Engines, incorporating Marelli Motori alternators, can start up fast, maintain high efficiency levels at part-load operation. Piller's stabilisation and storage systems optimises the various power sources in a microgrid. Thus reducing investment, reducing emission and reducing operational costs.
DNV is an independent assurance and risk management provider, operating in more than 100 countries, with the purpose of safeguarding life, property, and the environment. Whether assessing a new ship design, qualifying technology for a floating wind farm, analysing sensor data from a gas pipeline or certifying a food company's supply chain, DNV enables its customers and their stakeholders to manage technological and regulatory complexity with confidence. As a trusted voice for many of the world's most successful organizations, we use our broad experience and deep expertise to advance safety and sustainable performance, set industry standards, and inspire and invent solutions.
HILCO brings fluid contamination problems under control, cost effectively with our full range of engineered filters, cartridges, reclaimers, coolant recyclers & fluid conditioning systems. We go beyond filters to provide a full service fluids management process, from obtaining samples, to fluid analysis, consulting on equipment, field techs, start up help, and more. HILCO Products reduce the cost of new oil purchases, decrease disposal costs, lessen component wear, reduce downtime and help curtail environmental contamination.
We're thrilled to announce that we've rebranded as Iqony! Our appearance may have changed, but our know-how and passion for energy are still deeply rooted in STEAG's DNA. We'll continue to deliver the same top-notch services and innovative solutions that our clients have come to rely on. As Iqony, we specialize in customized solutions for the challenges of the energy transition. Our extensive engineering experience and digital solutions enable us to offer a full range of services along the energy value chain. With an international team, we're committed to delivering efficient, cost-effective solutions that benefit our customers and the environment.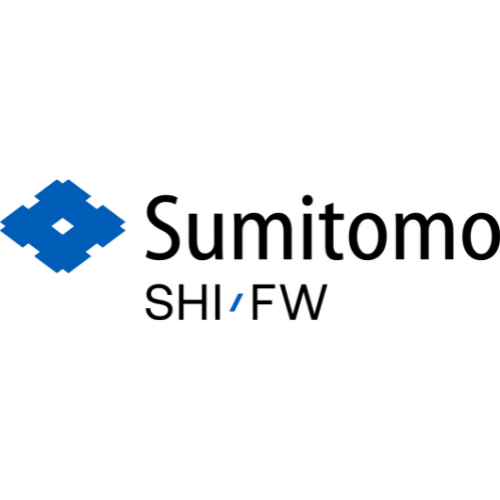 Sumitomo SHI FW (SFW) has been providing innovative energy solutions to our customers for over 100 years. SFW's mission is to enable the energy transition to a carbon-free future through decarbonization, decentralization and digitalization. SFW's solutions expand from the world-leading circulating fluidized bed (CFB) technology to long-duration energy storage (LDES), waste-to-energy (WTE), waste-to-value (WTV), carbon capture (CCUS) and services for the global power and industrial markets. Through co-creation, partnerships, and ecosystem collaboration SFW aims to accelerate the speed of decarbonization and create more value for its customers. SFW has global energy experts with more than 1800 talented staff, across multiple locations, covering the globe in North America, Europe, and Asia.